Multilingual Call Centre Services
Outsourced customer service solutions in +35 Languages, 12 locations, 24/7
What makes Conectys Multillingual Call Centre the right outsourcing partner?
A slightly longer answer would be that Conectys is more than a multilingual call centre provider. Indeed, we find the best multilingual, multicultural agents for your customers, and give them the best processes and most advanced tools to bring you value at a competitive price point.
But what makes us really special is that we are also a global partner who wants you to be successful just as much as you want it yourself. We understand your challenges and your industry. With over 16 years' outsourcing excellence in travel & hospitality, finance, high tech, gaming, healthcare, e-commerce, and retail, the teams at Conectys bring you more than a simple reduction of the overall cost – they bring you value.
Outsourcing has made communication with customers more accessible, relevant, and rewarding. Entire teams of multilingual agents are waiting to address your customers' questions in the language of their choice.
Entrusting your customers to a multilingual call centre will help you boost brand awareness and loyalty at significantly lower costs than any in-house team could – in English, French, Swedish, Portuguese, Russian, Turkish, Mandarin Chinese, or any of the languages spoken around the world. Reaching your customers has just become easier.

Do you speak multilingual yet? Keep reading to see why Conectys' multilingual call centre services are the best solutions for your needs.
Good customer support meets expectations.

Great customer support exceeds them. Consistently.
In the digital era, native language support is no longer an "extra benefit". Customers are actively seeking brands that – quite literally – speak their language. But can you realistically offer the mix of high touch, multilingual solutions your customers are expecting? Yes, yes you can!
Conectys is a one stop shop that offers you:
Multilingual call centre services in over 35 languages

24-7-365 Global coverage from 5 locations

Omni-channel, customer-centric support (calls, e-mails, live chat, Virtual Assistant, surveys, mystery calls and more)

Trusted and transparent inbound/outbound processes

Award-winning multilingual call centre solutions.

Real-time tracking of customer satisfaction metrics (NPS, CES and FCR)

Value-driven partnership approach

Competitive price packages
Do you need contact center services between 9AM and 5PM on weekdays, in all languages? Or perhaps on particular days and in select languages. What about all the way up to 24/7 in any language combination available? We have just the solution you need, when you need it.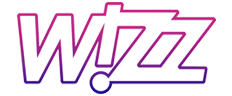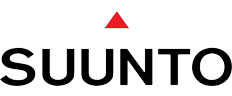 Why Conectys?
Digital-first thinking
Chatbots, Robotic Process Automation, bespoke/custom AI solutions and a proprietary CRM. How can technology make things better, faster, and safer for EVERYONE?
Consultative partner
We regularly co-create strategies with clients and inform product/sales decisions.
Global Outsourcing Partner
13 locations, 35+ languages, WFH agents, and 24/7 availability.
Flexible
Pricing models, staffing models (up/down seasonal demand), training approaches, and more.
We're able to integrate with:

Perfect team, professional approach, very satisfied
Human Resource Executive, Automotive Manufacturing

Conectys is an excellent partner, especially given our own rapid development and growth as a business
Director of Operations, Internet Service Provider

Excellent growth for the company and evidence of building the necessary resources to accommodate that growth
Judge, Stevie Awards

Our clients customer experience improved considerably. Highly recommend
CEO, Sports Monitoring Instruments

An excellent partner. Conectys some very high-quality individuals and have proven, on several occasions, their willingness to adapt to the changing needs of our business
Project Manager, Global Payments Solution Provider

I'm a Conectys promoter.
CEO, Luxury Automotive Manufacturing
Get in touch with a sales expert. Now!
To find out more information about Conectys, or if you want to discuss your project in more detail, simply fill in the form below.
Alternatively, you can contact us via email.
Our Insights into Outsourcing