Multilingual Call Centre Services
+35 Languages, 12 locations, 24/7
What makes Conectys the right outsourcing partner?
The short answer is People, Processes, Technology.
A slightly longer answer would be that Conectys is more than a multilingual call centre provider. Indeed, we find the best multilingual, multicultural agents for your customers, and give them the best processes and most advanced tools to bring you value at a competitive price point.
But what makes us really special is that we are also a global partner who wants you to be successful just as much as you want it yourself. We understand your challenges and your industry. With over 16 years' outsourcing excellence in travel & hospitality, finance, high tech, gaming, healthcare, e-commerce and retail, the teams at Conectys bring you more than a simple reduction of overall cost – they bring you value.
Outsourcing has made communication with customers more accessible, relevant, and rewarding. Entire teams of multilingual agents are waiting to address your customers' questions in the language of their choice.
Entrusting your customers to a multilingual call centre will help you boost brand awareness and loyalty at significantly lower costs than any in-house team could – in English, French, Swedish, Portuguese, Russian, Turkish, Mandarin Chinese, or any of the languages spoken around the world. Reaching your customers has just become easier.

Do you speak multilingual yet? Keep reading to see why Conectys' multilingual call centre services are the best solutions for your needs.
Good customer support meets expectations. Great customer support exceeds them. Consistently.
In the digital era, native language support is no longer an "extra benefit". Customers are actively seeking brands that – quite literally – speak their language. But can you realistically offer the mix of high touch, multilingual solutions your customers are expecting? Yes, yes you can!
Conectys is a one stop shop that offers you:
Multilingual call centre services in over 35 languages

24-7-365 Global coverage from 5 locations

Omni-channel, customer-centric support (calls, e-mails, live chat, Virtual Assistant, surveys, mystery calls and more)

Trusted and transparent inbound/outbound processes

Award-winning multilingual call centre solutions.

Real-time tracking of customer satisfaction metrics (NPS, CES and FCR)

Value-driven partnership approach

Competitive price packages
Our Insights into Outsourcing
Conectys
We started this discussion last week. Let's go deeper.  Robotic Process Automation, chatbots, and other digital-first approaches This is where you're going to see a huge adoption of tools and tech in the hospitality industry in the next 3-5 [...]
Conectys
In mid-April 2021, CBS Sunday Morning produced an entire 90-minute episode on "The Future of Travel," a topic very much on people's minds these days as vaccinations begin to scale up in certain parts of the world. One [...]
Conectys
In April 2021, Conectys VP of HR and Communications Christina Mihai appeared on the Talkpush Recruitment Hackers podcast with an episode entitled "How Conectys kept the office fun during the lockdown." We did, and we're proud of that -- [...]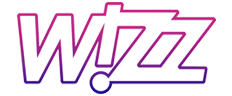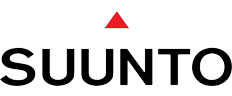 Get in touch
To find out more information about Conectys, or if you want to discuss your project in more detail, simply fill in the form below.
Alternatively, you can contact us via email.