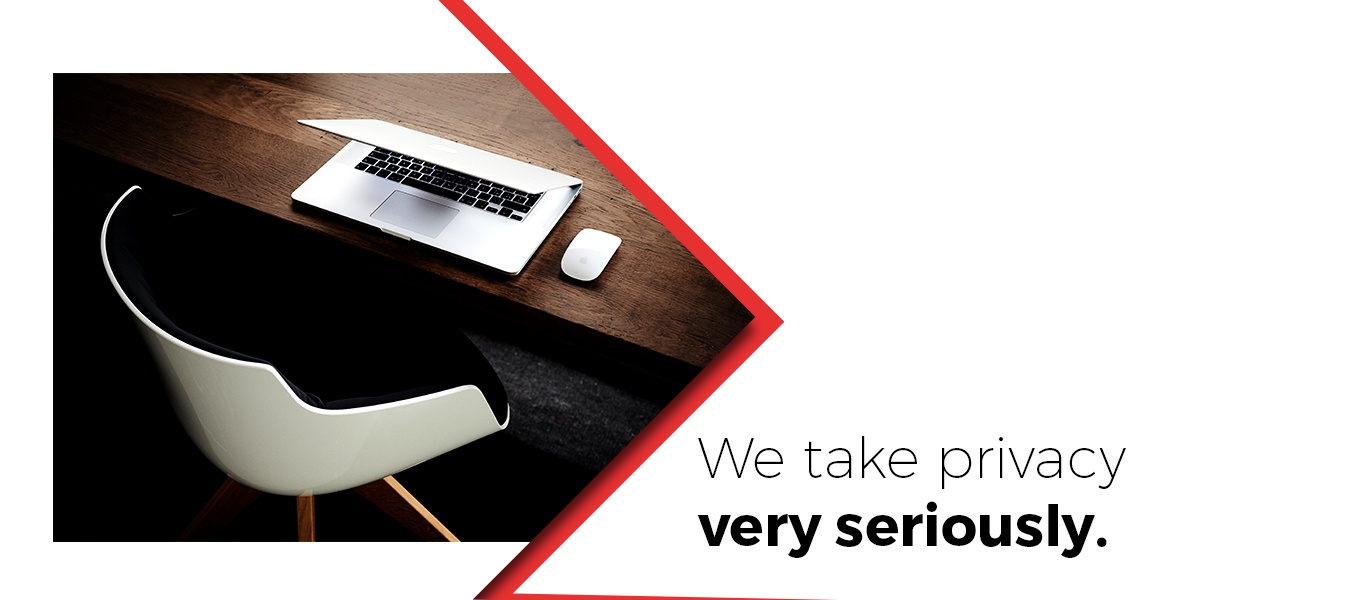 Read all about our

Privacy Policy
Conectys is a global organization, with well over a decade of experience in providing bespoke customer service solutions, and the perfect people – process and technology mix for our clients.
As data controller, Conectys appreciates your visit and interest in our company, products, and services. We value the importance of protecting your privacy and personal data. To ensure transparency and security, our privacy statement as set forth below will inform you about the nature, scope, and purpose of the personal data processed by us.
Please note that if your company enlists Conectys' services, your company and Conectys may enter into a separate agreement that will govern the processing of all information and data collected by Conectys in connection with the service, including some data collected through our websites. Such agreement takes precedence over any conflicting provision in this GDPR Privacy Policy.
We reserve the right to update this privacy policy at any time without prior notice. We will process data in accordance to the privacy policy that you have consented to at the time of your consent.
Upon a change in policy, we will alert you with a conspicuous website banner notice; your continued use of the website and/or its services will constitute your consent to the updated policy.
Use the "Last Updated" date in this policy to determine when it was last changed.
Your Consent
Your use of this site and the services provided through this site are subject to your agreement to and compliance with these terms and conditions of use and privacy policy. Therefore please read the following carefully.
Your privacy is very important to us. This privacy policy describes the information Conectys gathers, how we share that information and what we do to protect your information.
At Conectys we recognize and value your privacy, and are committed to protecting the confidentiality of both your company and personal information. You can prefer to browse our site without identifying yourself or revealing any information about you or your company. We do not collect any personal data without your consent, which are identifiable first and last name, telephone number, e-mail address and fax. We recognize that when you choose to provide us with information about yourself, you trust us to act in a responsible manner.
We may use aggregate information about users for statistical, marketing and other purposes. This information does not reveal the identity of, or any information about, particular users or companies. Conectys strongly advocates the protection of our customers' privacy and are committed to ensuring your personal and company information is safeguarded. The information we collect on our Site generally falls into the following two categories: Personally Identifiable Information, and Non-Personally Identifiable Information.
We use your personally identifiable Information to provide you the information requested. We obtain information from and about you in order to tailor our services to your needs and deliver product choices related to your interests. Any of the information we collect from you may be used in one of the following ways: * To personalize your experience (your information helps us to better respond to your individual needs) * To improve our website (we continually strive to improve our website offerings based on the information and feedback we receive from you) * To send periodic newsletters
The email address you provide, will only be used to send you information and updates pertaining to your request (e.g., Quote, Newsletter, Job vacancies, etc).
Please continue to read and stay informed on ways we collect this information, how we may use it, and find out what your rights and options are regarding personal information management.
This Privacy Policy has been updated May 2018.
Purposes of the Data Processing & Data Retention Policies Conectys collects and processes your personal data in order to: Provide you with the services that you seek from our websites; Personalize your experience (your information helps us to better respond to your individual needs) Improve our websites and services (we continually strive to improve our website offerings based on the information and feedback we receive from you); Ensure the security of our websites; Better market relevant content generally, using anonymous or pseudonymized personal data; And, if you have additionally consented to it, market to you specifically, such as through email remarketing and web retargeting. Beyond these purposes, we process your data only if you have granted express consent for its stated purposes. The email address you provide, will only be used to send you information and updates pertaining to your request (e.g., Quote, Newsletter, Job vacancies, etc).
We use service oriented criteria to determine the period of storage of personal data, after which the corresponding data is routinely deleted, as long as it is no longer necessary for the fulfillment of the contract or the initiation of a contact. Our processing of personal data is based on Article 6(1) lit. f GDPR, precisely our legitimate interest is to carry out our
business in favor of the well-being of all our employees and all Conectys stakeholders and partners.
If, at any time after registering for information or ordering our services, you change your mind about receiving information from us or about the use of information volunteered by you, please send us a request specifying your new choice at legal (at) conectys (dot) com. Please see section 7 of this Privacy policy for more details and Your Personal Data access possibilities
Cookies and Tracking Pixels on Visit
When you visit our websites, our system automatically collects information about your visit, such as your browser type, your IP address, and the referring website.
This collection may be done in conjunction with our vendors and partners (i.e. external marketing agencies). We may receive from them general demographic or usage data of our site visitors. We do not use automatically collected information to identify you personally without collecting additional consent.
Such information is typically collected using web cookies, web or email pixels (also known as beacons), embedded hyperlinks, and similar tools. Popular browsers can generally be set to disable or delete individual cookies. See below for the types of cookies we use and their respective purposes. Required Cookies: enable the navigation and basic functionality of the websites, e.g., access to protected areas of the websites. Functional Cookies: allow us to analyze your website usage and your selections on the website (e.g. your login name, language, or region), so we can save these settings and offer you a more personalized experience. Advertising Cookies:allow us to better assess the effectiveness of our content marketing and advertising efforts. These cookies are provided by our third-party partners to analyze and track site visit and signups stemming from advertising. We do not share your personal information (such as name or email) to third-party providers outside of site visit data collected directly by such Advertising Cookies, though your site visit data may be linked with other personal information collected elsewhere by such third-party providers. Such external data processing is governed by the privacy policies of these third-party providers. See below for descriptions about the cookies used on our websites and how you can opt out from them. *.conectys.com (Required Cookies)
Our website stores various cookies that are required for the navigation and usage of the websites.
Opt-out: You can configure your browser to disable these Required Cookies. This may however reduce site functionality.
Google Analytics (Functional Cookies)
Our website uses Google Analytics, a web analysis service of Google, Inc. ("Google"). Learn more from their Terms of Service and Privacy Policy.
Opt-out: Download the browser plugin "Google Analytics Opt-out Browser Add-on" here.
Google AdWords (Advertising Cookies)
Our website uses Google AdWords Conversion Tracking cookie to measure and optimize the performance and user experience related to our ads in Google Search or selected Google Display Network sites. Learn more about Google's privacy policy here.
Opt-out: Visiting Google's Ads Settings.
Categories of Personal Data
Personal data means any information relating to an identified or identifiable natural person. Conectys collects, processes, or uses the following personal data, if you provide it to us:
Name, email, phone, address, job title, company, products of Conectys in use, other data that you have provided while contacting us, especially using the contact, download, or signup forms on our website, data that you have sent to us through an online survey, support ticket, or job application. For marketing purposes and to improve our websites and services, we also collect data sent by your web browser, e.g., information about your browser, your IP address, and your operating system.
Data recipients
We do not sell or rent your personal information to third-parties. We do not share your personal information, except as provided in this Privacy Policy.
Conectys operates in sites outside the European Union (USA, The Phillipines, Taipei) that may support Conectys in Customer Relationship Management.
We use third-party data processors to process personal data on our behalf. Such service providers support Conectys, especially relating to hosting and operating the websites, marketing, analytics, improving the websites, and sending email newsletters. These processors may be located outside the European Union.
Our websites may also include social media features (e.g., share or like buttons). Such features are provided by third-party social media platforms. Where data is collected this way, its processing is governed by the privacy policy of the respective social media platforms.
Our content may link to third party websites to provide relevant references. We are not responsible for such external content, which may contain separate privacy policies and data processing disclosures.
We may disclose your personal information if required by law, regulation, or other legal subpoena or warrant. We may also disclose your personal information to a regulatory or law enforcement agency if we believe it to be necessary to protect the rights, property, or personal safety of Conectys, its customers or any third party.
Email communications
If you have given us your email for purposes of communication or promotion, we will use your data to contact you or send promotional emails relating to your interests.
You may subscribe to our newsletters, blogs, publishing at any time, using the top right hand menu on this Privacy Policy page. Same menu also serves for you to revoke your subscriptions, allowing you to Change Your Preferrences at any time.
Further, with your consent, we may make use of email tracking technology to obtain data on if you open an email or if you click on links in an email. This data will be used only in automated ways to help improve future marketing messaging and/or to prioritize follow ups based on perceived communications relevance. Without your consent, we will not make use of personal data unique to you, such as your IP address, your device and browser information, or the time and number of times you open an email or click on a link.
Technical and Organizational Data Protection
Conectys implements commercially reasonable technical and organizational measures to protect your personal data against abuse and loss. We store such data in secure environments. We provide training to our employees on data protection best practices and require them to enter into a confidentiality agreement.
While we use all reasonable efforts to protect your personal information, we cannot guarantee the absolute security of your data submitted through our websites.
In case of a data breach, or data corruption, Conectys will notify you within 72 hours if your data is indeed affected and you may suffer any loss, risk or damage.
Rights and Contact Info
Upon request, our Data Protection Officer will provide you with information as to whether and what personal data we store in relation to you. Should your personal data be incorrect, you may have it rectified. You may also revoke your consent to use your personal data in the future, in whole or in parts, or request deletion of your personal data.
Please feel free to direct such requests, or other questions and comments regarding this privacy statement or the privacy practices of gdpreu.org to our

Data Protection Officer

.
For requests related to your personal data, please use the email title: <Subject Access Request – YOUR NAME> or simply mail us, using our contact details below.
Data Protection Officer
1 Preciziei Blvd., 062202
Bucharest – Romania
Email: legal (at) conectys (dot) com
Rights Granted and Restrictions on Use:
Conectys Serv Telecom grants to you a limited non-exclusive, non-transferable license to view, copy and print the material on this web site (other than the design or layout of this web site) for your non-commercial or personal use only. All copies that you make must retain all copyright and other notices that are on this web site. Except as provided in the previous sentence, you may not use, distribute, sell, modify, transmit, revise, reverse engineer, republish, post or create derivative works (where applicable) of the trade-marks, trade names, logos, information, software or other material or content in these Terms of Use, referred to (collectively, as the "content") of this web site without Conectys Serv Telecom prior written permission. You acknowledge and agree that this web site and its content are the property of Conectys Serv Telecom, its affiliates or their respective service providers, suppliers or licensors and you will not acquire any rights or licenses in any trade-marks, patents, copyright or other intellectual property on this web site or in its content. This web site and its content are protected by copyright, both individually and as a collective work or compilation and by trade-mark law, patent law and any other applicable laws.
Disclaimers:
The content on this site is for informational purposes only. Conectys Serv Telecom and each of its affiliates, licensors, service providers and suppliers assume no liability for any inaccurate, delayed or incomplete information, nor for any actions taken in reliance thereon. The information contained on this web site provided by any third party, including without limitation, the information obtained through any link, has been supplied without verification by us. Neither Conectys Serv Telecom nor any of its affiliates, licensors, service providers or suppliers makes or has made any recommendations regarding the securities or investment services of any person or entity with respect to the content of this web site, or of the advisability of investing in securities generally for any particular individual.
THIS WEB SITE COULD INCLUDE TECHNICAL OR OTHER INACCURACIES OR TYPOGRAPHICAL ERRORS AND IT IS PROVIDED TO YOU ON AN "AS IS" BASIS WITHOUT WARRANTIES OR REPRESENTATIONS OF ANY KIND. CONECTYS SERV TELECOM, ITS AFFILIATES, LICENSORS, SERVICE PROVIDERS AND SUPPLIERS MAKE NO REPRESENTATION AND DISCLAIM ALL EXPRESS AND IMPLIED WARRANTIES AND CONDITIONS OF ANY KIND, INCLUDING WITHOUT LIMITATION, REPRESENTATIONS, WARRANTIES OR CONDITIONS REGARDING ACCURACY, TIMELINESS, COMPLETENESS, NON-INFRINGEMENT, SATISFACTORY QUALITY, MERCHANTABILITY, MERCHANTABLE QUALITY OR FITNESS FOR ANY PARTICULAR PURPOSE OR THOSE ARISING BY LAW, STATUTE, USAGE OF TRADE, OR COURSE OF DEALING. CONECTYS SERV TELECOM, ITS AFFILIATES, LICENSORS, SERVICE PROVIDERS AND SUPPLIERS ASSUME NO RESPONSIBILITY TO YOU OR ANY THIRD PARTY FOR THE CONSEQUENCES OF ANY ERRORS OR OMISSIONS. CONECTYS SERV TELECOM RESERVES THE RIGHT, IN ITS SOLE DISCRETION, TO CORRECT ANY ERRORS OR OMISSIONS IN ANY PORTION OF THIS WEB SITE. CONECTYS SERV TELECOM MAY MAKE ANY OTHER CHANGES TO THIS WEB SITE AT ANY TIME WITHOUT NOTICE.