Call Center Outsourcing Services
USE OUR CALL CENTERS TO IMPROVE ON CUSTOMER RETENTION | GLOBAL EXPANSION | COST OPTIMISATION | SEASONALITY MGMT
Conectys delivers a wide range of certified low-cost call center outsourcing solutions in over 35+ languages and on a 24/7 schedule. Our skilled nearshore and offshore teams are based in EMEA (Portugal, Poland, Turkey, Romania, Belgium), APAC (Philippines, Taipei), AMERICAS (the U.S.), and multilingual call center teams can also be sourced remotely (Work from Home).
All our call center outsourcing solutions offer the full extent of our multilingual capabilities and over 16 years of BPO and KPO experience across top industries.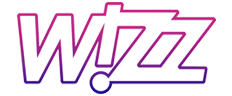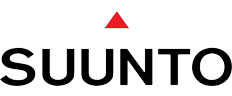 Why Conectys?
Digital-first thinking
Chatbots, Robotic Process Automation, bespoke/custom AI solutions and a proprietary CRM. How can technology make things better, faster, and safer for EVERYONE?
Consultative partner
We regularly co-create strategies with clients and inform product/sales decisions.
Global Outsourcing Partner
13 locations, 35+ languages, WFH agents, and 24/7 availability.
Flexible
Pricing models, staffing models (up/down seasonal demand), training approaches, and more.

Perfect team, professional approach, very satisfied
Human Resource Executive, Automotive Manufacturing

Conectys is an excellent partner, especially given our own rapid development and growth as a business
Director of Operations, Internet Service Provider

Excellent growth for the company and evidence of building the necessary resources to accommodate that growth
Judge, Stevie Awards

Our clients customer experience improved considerably. Highly recommend
CEO, Sports Monitoring Instruments

An excellent partner. Conectys some very high-quality individuals and have proven, on several occasions, their willingness to adapt to the changing needs of our business
Project Manager, Global Payments Solution Provider

I'm a Conectys promoter.
CEO, Luxury Automotive Manufacturing
We're able to integrate with:
Talk to a professional!
To find out more information about Conectys, or if you want to discuss your project in more detail, simply fill in the form below.
Alternatively, you can contact us via email.