Customer service and customer experience are two important concepts for companies committed to building solid relationships with their consumers and keeping them satisfied and coming back. These may refer to industries like, for instance, retail, gaming, travel and hospitality, healthcare, finance, or technology. What is crucial here is understanding that although both customer service and customer experience share common goals and play a crucial role in creating happy and loyal customers, they are not the same things. Distinguishing these two terms will enable you to enhance your service delivery to existing and potential buyers in accordance with the needs and strategy of your organisation.
While customer service is focused on addressing specific functions within a company that deals with distinct kinds of support, customer experience allows you to create a holistic impression that an individual consumer has of your brand. In this article, we describe what each concept is and explain the similarities and differences between them while focusing on meeting the buyers' needs and handling concerns. We also suggest when choosing customer service is appropriate and when customer experience is more relevant. Finally, we suggest how to organise and manage the services effectively.
Before going deeper into the theme, we present some interesting HubSpot findings regarding shifted expectations and growing awareness of consumers. It will help you better understand the value for business of both initiatives – customer support and customer experience. The HubSpot statistics* show that, regardless of the type, consumer care is important and necessary to ensure buyer satisfaction and encourage repeat purchases:
90 % of respondents agreed that:
Customer expectations increased in 2021 to an all-time high.
85 % of respondents agreed that:
Buyers are more likely to share positive or negative experiences now than in the past.
79 % of respondents agreed that:
Consumers are smarter and more informed now than in the last years.
Customer Service: the first level of Customer Experience
Customer service is often considered the first level and a foundation of the broader concept covering the idea of customer experience. Some companies may only focus on this aspect, while others may take it further and empower CX services in many ways.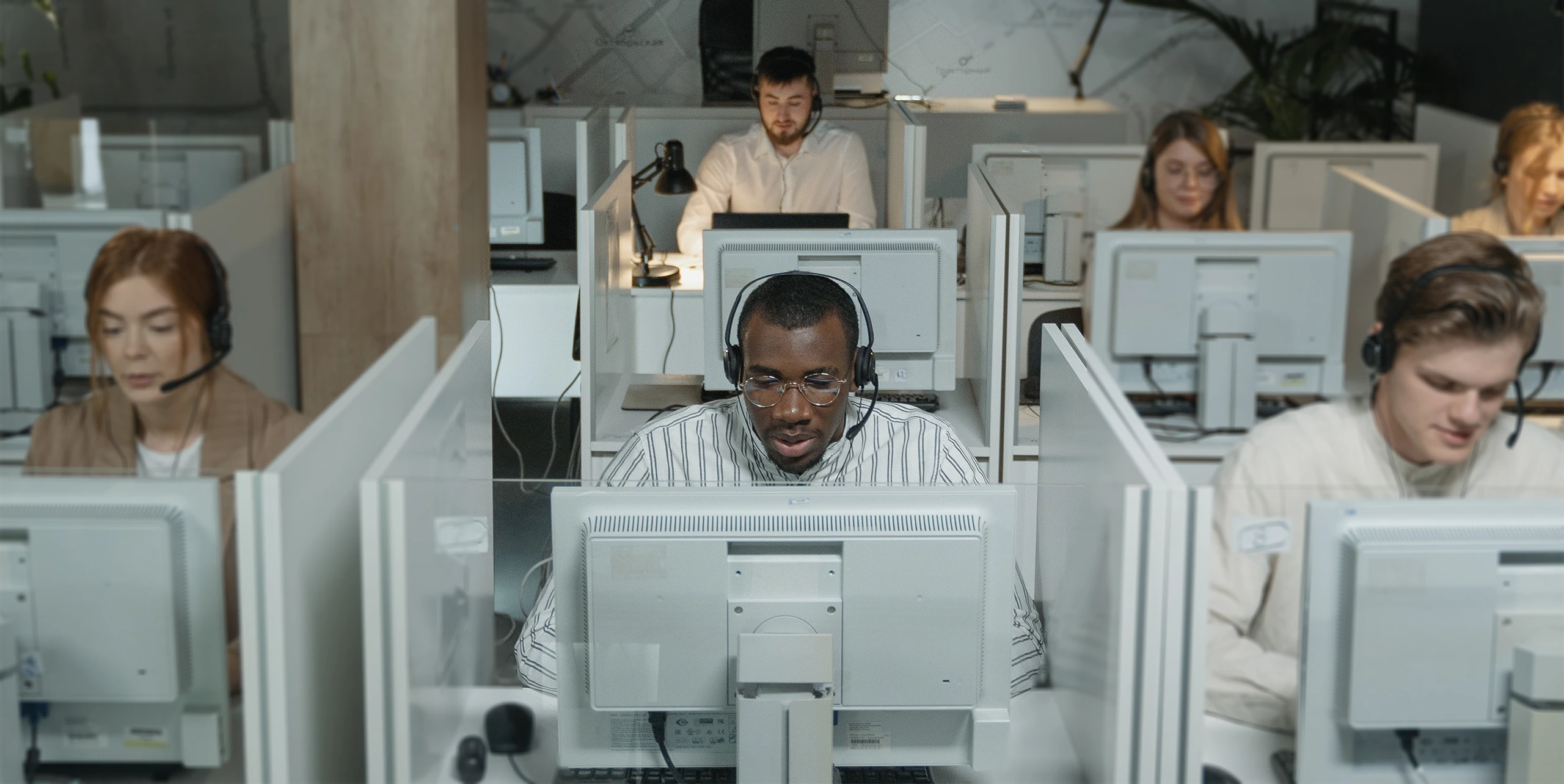 Customer Service: what is it about?
Customer service is typically the first point of contact between the company and a consumer making a purchase. It can be provided through different channels such as telephone, e-mail, live chat, social media, text, or voice message, and in-person interactions. It usually refers to activities like answering consumer inquiries, calling back, supporting in processing selected issues, and monitoring and analysing customer feedback and metrics to improve service quality.
Support at various stages
You can divide the services into three diverse groups accordingly, up to the moment when the purchase is made. These include:
Responses to the requests delivered before the purchase – about the products or services, availability, details, delivery, as well as offering incentives and discounts for potential buyers etc.
Direct support while making a purchase, which can refer to payment or uncertainty.
Set of after-purchase services, including returns, complaint handling, dispute resolving, technical support, processing and tracking orders and returns, suggesting loyalty programs and many more.
The goal and how to achieve it
The first-level purpose of customer service is to provide individuals with relevant support, resolve any issues they may have and deliver professional and efficient assistance throughout their buying journey, from pre-sale to post-sale. This includes ensuring accurate information, being responsive, assisting with troubleshooting and addressing complaints or problems in a timely and efficient manner. Successively, this leads to building trust, loyalty, and friendly long-term relationships with customers.
These are effective strategies for making it happen:
The services should be accessible at the preferable time (24/7) and languages and supported with an efficient and shared CRM solution with the user-friendly Help Desk functionality to identify customers faster and track their past requests more easily.
Another key factor is to hire talented, empathetic, and proactive agents having the skills, expertise, tools, and enough time to take care of each client sufficiently and properly.
Expanding some of the customer service processes into the virtual space would be your cherry on top. The solutions like online chat, access to delivery tracking or FAQ resources on the website will help your buyers and employees save time while accessing selected information at hand.
Consequences of the below-expectation customer service
With the increasing expectations from the providers' side, deeper knowledge of consumer rights, and less commitment to brands, people will not continue doing business with a company offering poor and irrelevant customer service, regardless of the quality of products. Worse, they will be likely to respond to dissatisfaction and frustration with negative word-of-mouth. It will result in a loss of customers and decreased revenue.
Customer Experience: When consumers get what they expect
The customer experience (CX) refers to every step of a customer's journey with a company, including customer service, and goes beyond just addressing the requests, complaints, or concerns of the buyers. The idea of CX is to provide consumers with a consistent and positive experience across all touchpoints and connections an individual has with an organisation through different channels.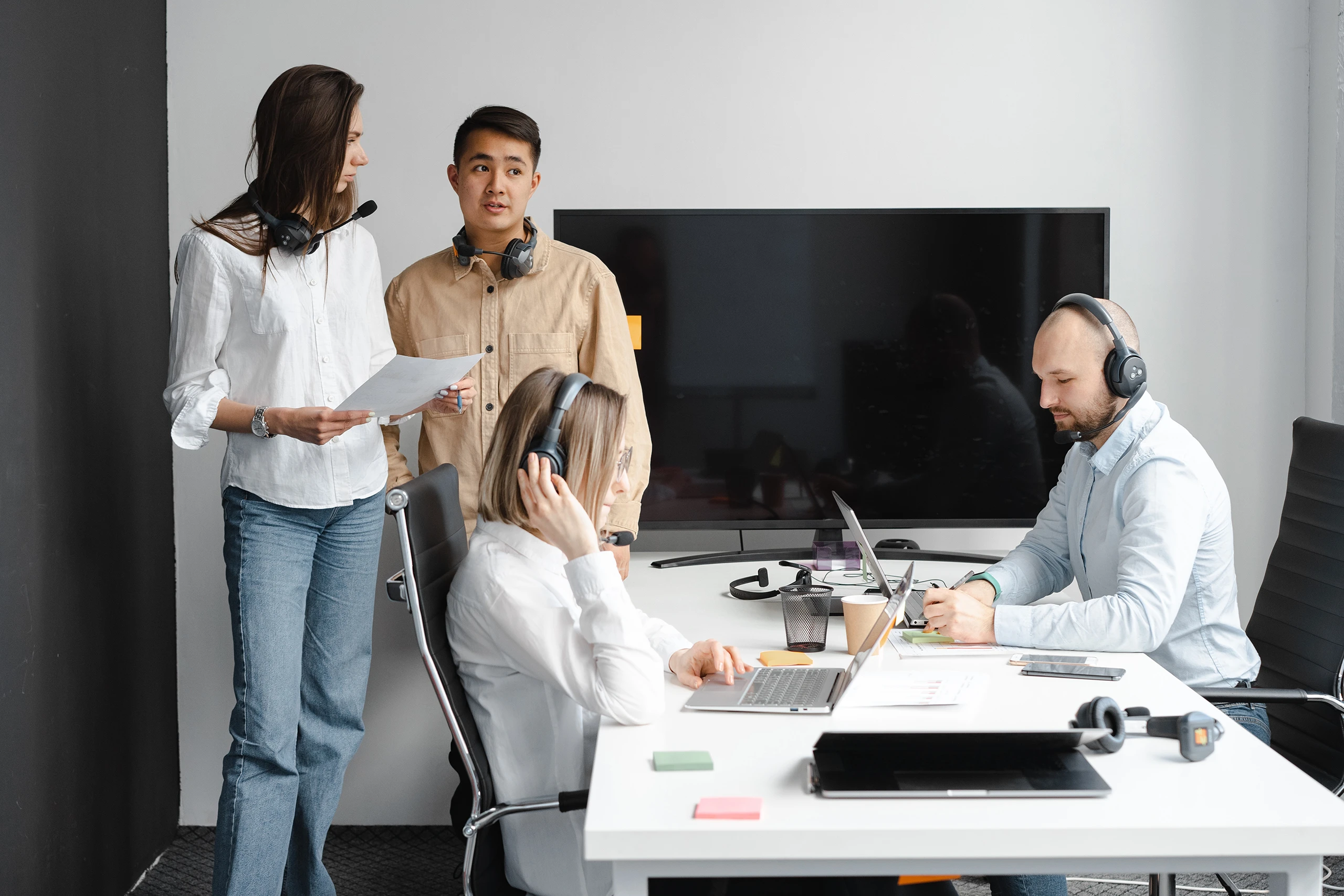 Customer Experience: what is it about?
Concisely, customer experience encompasses consumers' overall perception of a company and its offerings, including their thoughts and emotions about the brand. These consist of a combination of elements like:
Perception of the brand through its image and reputation, history, designers and users, location of the stores and their design etc.
The convenience and ease of use of the products and services, along with their quality.
Service, including speed and efficiency of transactions, shipping and delivery, follow-up and retention efforts, post-service treatment, personalisation and customisation, courtesy, experience and expertise of agents, loyalty programmes and many more.
Access to information through marketing materials and advertising, website, and digital experience (blog, social media, newsletters), referrals, brand ambassadors and influencers' recommendations etc.
The goal and how to achieve it
The goal of the customer experience is to foster brand loyalty and advocacy, which in turn increases revenue and expands the customer base with satisfied individuals.
These are effective strategies for making it happen:
Ensure the buyers' seamless and enjoyable customer journey, from pre-sale to post-sale.
Try to understand what the buyers desire and tailor your products or services to meet their needs and exceed expectations.
Anticipate customer needs and act before they ask for it.
Use personalisation to create a feeling of importance and relevance for the customer.
Be always easy to reach, available, responsive, and consistent in interactions to build trust and reliability.
Continuously measure and track customer satisfaction and improve areas that need attention.
Act on feedback and complaints to improve your products or services.
Empower your employees to deliver excellent services, as well as make the right decisions and solve problems on the spot, which will lead to more efficient customer support.
Consequences of the below-expectation customer service
When efforts to keep an excellent customer experience fail, it usually results in negative word-of-mouth and decreased buyers' loyalty, which introduces a certain level of risk, like a loss of customers and a decline in revenue. A poor customer experience can also harm the company's reputation and brand image over time. In some cases, recovery can take years, and in the worst case, the negative perception may lead to the downfall of the organisation.
Why is Customer Experience often confused with Customer Service?
Customer service and customer experience are closely related, with similarities and shared goals. Both focus on providing excellent care and satisfaction to consumers to create loyalty and encourage repeat purchases. However, customer support is often identified with customer experience as a key component of the customer experience initiative and a point where a company directly interacts with buyers.