User-generated content moderation outsourcing
Outsourced text, image, and audio/video moderation services
Customer reviews have a tremendous impact on your brand image. Today, users searching for products or services make their decisions based not only on the offer and prices but also on the ratings and comments. If you want to gain a competitive edge over your market rivals, choose content moderation services to handle inappropriate posts on your platforms.
What are the benefits of content moderation outsourcing?
Without user-generated content moderation, your online resources may spin out of control due to unauthorized comments posted on your website, social media, as well as various e-commerce platforms where your competitors may publish fake reviews. Such content is likely to discourage potential buyers from choosing your company, which leads to financial and prestige losses.
Content moderation solutions allow you to stay on your toes and promote positive brand awareness. Thanks to them, you are able to efficiently and effectively protect users against fake news and offensive language.
Business-wise, image moderation service outsourcing is a great way to save time you would spend on monitoring posts and comments regarding your brand. Commission the task to specialists and refine your strategy to boost your results.
Choose community moderation services and keep your audience safe
Do you want to protect your recipients from trolls, but automated spam filters don't do their job anymore? Invest in cutting-edge image moderation services that combine human expertise and machine efficiency.
We are a content moderation service provider that removes offensive posts, encourages users to interact, and keeps an eye on brand-related conversations, comments, images, and videos. Benefit from our expertise available in 35 languages and check out comprehensive digital solutions for enhanced CX to refine your business.
UGC moderation specialist for global brands
At Conectys, we offer real-time comment moderation services, image moderation services and live streaming video moderation that cover social networks, blogs, apps, forums, chat-rooms, proprietary customer channels, and more.
Our outsourced teams of moderators identify and remove offensive content, and keep your website, social media channels and communities safe and positive.
Outsourced user-generated content moderation, helps you stay on top of the online game.
Our multilingual and multicultural teams monitor your online platforms, flag and address inappropriate content according to your brand and social safety guidelines, ensuring a smooth online experience for all.
Here are some of our award-winning online moderation services.
Our moderation teams blend human analysis with advanced online moderation technologies to identify patterns that enable you to lower exposure risk and promote positive brand awareness.
By outsourcing your content moderation efforts to a specialized company, you instantly gain access to the speed, accuracy and quality of service you need to guarantee full online user protection.
We constantly research and optimize our outsourced moderation services to keep offensive posts away from official company accounts and communities. That way your brand stays strong and your community safe – 24/7 and in over 35 languages.
Social media content moderation
Act quickly to remove dangerous comments or posts before it reaches innocent eyes and ears!
Text Moderation
KEEP YOUR READERS SAFE WITH OUTSOURCED COMMENT MODERATION SOLUTIONS
Instead of losing sleep over trolls, why not keep them away from your fans for good? The online world is full of people driven by the best intentions.
They are the ones you want to protect from trolls, bullies, and naysayers. But automated spam filters alone can only help so much. For the most accurate and culturally-sensitive UGC moderation solutions, the smart mix of human touch and machine speed is of the essence.
By screening comments, posts, reviews, discussions, and all other types of written online communication on your official channels, our outsourced teams of multilingual moderators guarantee consistent brand and user protection.
Websites and blogs that feature un-gated interactions with readers are always in need of professional content moderation in order to remove dangerous content and foster an atmosphere of collaboration.
Conectys moderation specialists screen user comments on dedicated brand pages and blogs to make sure they meet posting policies and address those that do not according to the established guidelines.
Outsourced comment moderation can be handled at different stages:
Pre-moderation – new comments are placed in a queue awaiting moderation before publication.

Post-moderation – comments are displayed immediately and replicated in a moderation queue for a pass/remove check at a later time.

Reactive moderation – inappropriate comments are flagged for removal by other users, easily scalable as the fan base grows.
Our teams of outsourced moderation specialists will help you maintain a pristine reputation by ensuring the quality and authenticity of user reviews. We act upon questionable content, removing profanity, threats, prejudiced comments, hate speech, sexually explicit language, promotional material, and content that does not add value to your customers.
Every minute, hundreds of messages are exchanged in in-game live chats or IM platforms. The level of prowess, cultural differences and the volatility of human nature can sometimes turn entertainment into abuse.
The teams at Conectys understand the peculiarities of gaming cultures and can monitor and moderate inappropriate exchanges, supporting a positive, empowering online gaming experience for all users.
Forum moderation preserves a clear and structured communication, avoiding hostile or off-topic comments that derail otherwise well-established discussions.
Our teams will make sure all threads are monitored real time to meet your guidelines and policies, addressing questionable content around the clock, with a focus on multilingual and culturally-aware moderation.
Image Moderation
Image moderation outsourcing for photos that are always worth a thousand words
A positive community is a strong community. This is especially important when visual content is involved. While the online environment will always throw you curveballs, you have a choice when it comes to the images and graphics shared by users or customers on your brand-owned media channels – to filter out questionable submissions and set the bar high for the future uploads.
Through constant monitoring, optimal reaction time, sound copyright knowledge, and an eye for cultural nuances, our image moderation teams guard your brand against malicious photos and images.
We also make sure submissions follow your recommendations on the file format, size, and quality. Conectys' outsourced image moderation services guarantee skilled resources who can promptly master your specific policies and procedures for user image moderation. We use tech-aided human moderation for the most accurate and timely results adapted to your service levels, volume spikes, and seasonality. That way, you will never have to worry about your customer and fan base being exposed to unseemly images.
Audio/Video content  moderation
Human audio and video content moderation you can trust
We know how important it is to publish audio and video content to your channels and communities as soon as it is published. But we also know that cat videos will always be better than violence. That is why our end-to-end online audio-video moderation solutions cover all situations – from basic copyright infringement and marketing promotions to dangerous propaganda and profanity.
Our tailored outsourced audio and video moderation services fit every community and business model. As tenured UGC moderation specialists, we help companies from all industries gain a loyal following and ensure the online safety of users everywhere – your brand will be protected from questionable content around the clock and in over 35 languages.
Our outsourced video moderation services combine human moderation experts with state-of-the-art technology for fast and accurate solutions at a competitive price point.
Depending on your needs, our multilingual teams of content specialists can moderate live-streaming and regular uploads by reviewing the entire length of the video according to standard or custom guidelines, from quality scales to IPR, length, language, theme, and more.
Alternatively, we can perform still-image moderation, reviewing images selected automatically from the videos via specialized tools. Coupled with user reputation scores, onboarding analysis, and specific element detection software, there is no frame our video moderation teams will leave unwatched.
Inviting users to upload audio content to your platform or brand channel should be a positive experience from beginning to end. That is why our outsourced multilingual teams review, categorise and remove unethical, aggressive and IPR-infringing audio content according to your own guidelines.
We review both the content of audio files and their technical details to guarantee full compliance with general and brand-specific standards.
We adapt our knowledge and tools to your systems and processes for superior brand alignment and accuracy, and more importantly, for real value and brand protection
Digital-first thinking
Chatbots, Robotic Process Automation, bespoke/custom AI solutions and a proprietary CRM. How can technology make things better, faster, and safer for EVERYONE?
Consultative partner
We regularly co-create strategies with clients and inform product/sales decisions.
Global Outsourcing Partner
13 locations, 35+ languages, WFH agents, and 24/7 availability.
Flexible
Pricing models, staffing models (up/down seasonal demand), training approaches, and more.
We understand the value of technology integration and so, we provide seamlessly cooperation with:
Here are some questions we usually get about our content moderation services!
Some of our Certifications
and Compliances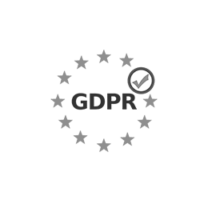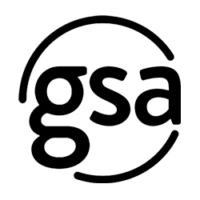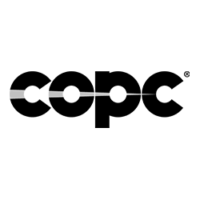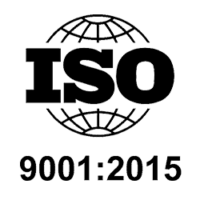 Our Insights into Outsourcing