TECHNICAL SUPPORT
SERVICES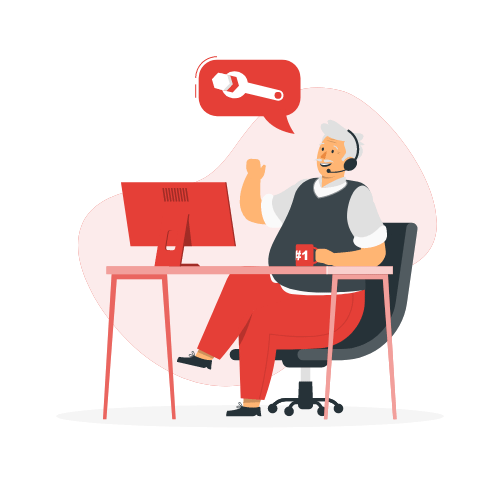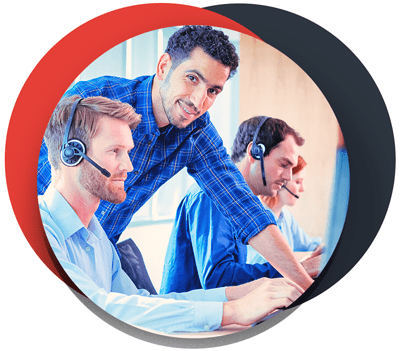 Let's talk about our Technical Support Services
Different technologies have different customers with different needs and challenges. A home internet services user is not as tech-savvy as an IT expert.
24/7/365, up to Level 3 technical support

Managed Services Pre – and After – Sales technical support

System and Account Management

Provisioning / Installation / Configuration
Multi-channel technical support
Solve your clients' issues on the channels that are most relevant to them:
Community forums Remote Desktop/ Mobile Connection
Conectys' outsourced technical support services deliver expertise in a broad range of technologies and audiences.
Internet Service Providers: Troubleshooting multi-device, wired/Wi-Fi connectivity

Retail & E-commerce: user support for on-site and cloud based applications and services

Telecom: assisting end users and B2B clients with platform agnostic, data connectivity

Triple Play Technologies: modems / phone tech support for home users

Media & Entertainment: NAS, Media Servers, multi-SSID modem users

Home automation: end users of video, security and internet services

Gaming Hardware: PC/Console/ VR player support

Games: Online/Mobile gaming communities (MMOS, eSports) tech support

Gaming-as-a-Service player support

Energy and Utilities: B2B solar inverter electrical fitters and subscribers tech support In-house / outsourced B2B IT teams
The Right Technologies
Get access to the latest contact center technology to bridge the gap between your brand and clients. Yours, ours, or a 3rd party – we use the best technical support tools on the market, analyze their performance and offer actionable advice on how to optimize your setup.
The secret of our flexibility lies in over 16 years of experience building and integrating our services into multiple platforms.
When responsiveness and efficiency are key, we are the partner you want.
High Quality – Certified
Clients benefit from certified and innovative outsourced technical support solutions: ITIL Foundation Certification, ISO 9001:2018 certified processes, providing a robust Quality Management System at all stages of the partnership, COPC CX aligned, for outcome centered performance management.
We believe in full transparency!
Customer feedback tracking allows your operations and product teams to understand the impact of product and policy changes as they happen, through the measure of Net Promoter Score (NPS), Customer Satisfaction (CSAT), Customer Effort (CES) and First Contact Resolution (FCR).
Flexible APIs allow reporting integration with your current systems or 3rdparty platforms of your choosing.
Offered free of charge, ConectysOS offloads your cash-flow of heavy licensing costs while enabling premium customer satisfaction insights.
All services are powered by Conectys' Contact Center SaaS, ConectysOS®, an industry recognized Automation Project of the Year finalist. It is designed to bring value proposition to our clients with standard features connecting omnichannel communication, quality monitoring, workforce management and real-time views, a robust CRM, with automated reporting and data analytics and customer insight for an all in one PCI DSS compliant Customer Management System.
Talk to an Expert
At Conectys, we make it our mission to help you achieve global success through our call center in the Philippines. We know how important it is to work with a reliable, transparent outsourcing partner who understands your goals and is always two steps ahead in industry innovation.
To find out more information about Conectys, or if you want to discuss your project in more detail, simply fill in the form.