Multilingual Outsourced Call Center
Helping Chinese companies scale globally & reduce costs with our omnichannel, 24/7/365 call center services in over 35 languages.
CALL CENTER SERVICES
Conectys delivers a wide range of contact center services and call center outsourcing solutions to some of the largest Chinese brands in existence. We service clients in over 35 languages from 10 locations, including one in Taipei.
We speak English, German, French, Spanish, Italian, Dutch, Portuguese, Polish, Czech, Romanian, Hungarian, Bulgarian, Russian, Greek, Turkish, Arabic, Swedish, Norwegian, Finnish, Danish, Mandarin Chinese, Japanese and more – all for seamless communication across cultures.
From Virtual Assistance to Customer and Technical Support, we have the outsourced call center service package to provide amazing Customer Experience (CX) services.
All our call center outsourcing solutions offer the full extent of our multilingual capabilities and decades of BPO experience across billion-dollar companies and high-growth, high-tech industries. For Chinese companies looking for services to help them expand globally, there's no better partner than Conectys.
Get award-winning multilingual customer service solutions designed to deliver exceptional Net Promoter Score (NPS), Customer Satisfaction (CSAT), Customer Effort (CES) and First Contact Resolution (FCR) results that win and retain customers.
Tenured, Customer-Centric Teams

Omni-channel (voice, email, web, chat, social, SMS)

Low Cost, Flexible Delivery Models

Real-Time Reporting, Full Transparency

Access to ConectysOS® the Automation Finalist of the Year CRM Free of Charge
Get award-winning multilingual technical support solutions that offer the right expertise where you need it and tailored to support multiple channels in a broad range of technologies and audiences.
ITIL, ISO 9001:2015 and COPC CX compliant

Low cost, flexible delivery models

1-3 level technical support

Pre-trained agents for client-specific technical support issues

Managed Services Pre – and After – Sales technical support

System and Account Management
Easily gauge global and local market trends and buyers so you are always two steps ahead of the competition. Great for expansion efforts, as well — we can help you adapt call center best practices to new markets that you target.
Experienced Multilingual Interviewers

Predictive Dialing Technology
Get multilingual human call answering service solutions that meet your availability needs and budget.
20+ Languages, 24/7 Availability

Call Forwarding & Documentation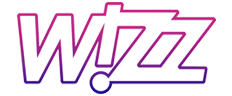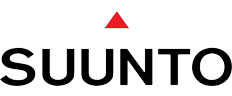 Learn more about how Conectys can create a tailored solution for your call center service needs, allowing you to scale globally and reduce costs while enabling your internal team to focus more on customers and business growth.